Kitchen Fire Suppression System
Efficient fire is best Kitchen Fire Suppression System manufacturer, Kitchen Fire Suppression System Supplier Company in pune, Maharashtra, India.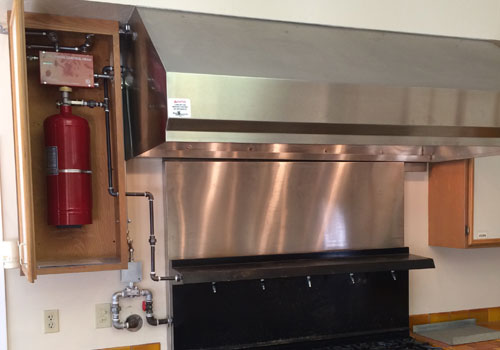 Product Details:
| | |
| --- | --- |
| Fire Suppression Type | Gaseous Agents, Foam |
| Fire Class | A |
| Body Material | Carbon Steel |
| Gaseous Agent | CO2 |
| Body Material | Carbon Steel |
| Capacity | 2-4 Kg |
| Automation Grade | Automatic |
Kitchen Fire Suppression System supplier
Efficient Fire is best Kitchen Fire Suppression System supplier Company in pune, Maharashtra, India. This is why we endorse kitchen suppression systems, to best protect your industrial kitchen from fire. Our technicians work with you to provide a system tailored to your requirements, making sure that in a fire situation your equipment is protected and your kitchen is up and running again as soon as possible. This saves you valuable time and money and protects the safety of your staff, customers and assets.
Kitchen Fire Suppression System manufacturer
Kitchen Fire Suppression System manufacturer using high quality raw material in compliance with international quality standards, these fire alarm systems are widely appreciated by our valuable customers for its high durability and high strength. We are the leading fire protection company specializing in kitchen suppression. All our technicians are fully trained in all aspects of servicing and design, and are available 24/7 to re-engage your business after activation. All servicing is carried out to the manufacturer's specifications. We only supply and install genuine approved parts. With Efficient Fire you can be confident that your kitchen is safe from the risk of fire.
What Is Kitchen Suppression?
Kitchen Fire suppression system is an automatic wet chemical extinguishing system designed to protect equipment, life and property. Industrial kitchens are key source of fires and these suppression systems counteract that. These Kitchen fire suppression systems are designed to protect a wide variety of kitchen appliances from stoves or deep fat fryers. The nozzles for the fire suppression systems are installed in the kitchen hood exhaust to give way for wet chemicals over the source of the fire while releasing over the fire. The discharging gas (clean agents like CO2) or a mixture of gases aims to diminish the amount of oxygen in the air which enables the fire. The clean agent such as CO2 has often stored a distance away from the fire area.
What Are The Benefits Of Kitchen Suppression
A kitchen suppression system is safer and more effective than fire extinguishers and fire blankets. It does not want an operative to be present and it can tackle fires that have spread into kitchen canopies and extract ducts. It also allows the kitchen to be cleaned up immediately, and normal operations to resume in the shortest possible time.
This means less damage to your property and less risk to your staff, as well as reduction of commercial impact to your business.
Why Would You Need Kitchen Suppression?
If you own an industrial kitchen, a kitchen Fire suppression system is highly advisable. As well as protecting life and property, they reduce insurance premiums. Increasingly, insurance companies are requiring their installation as standard.